SHARED ZOOM TALK
Sunday 30th January
Questions and Answers with Raymon Grace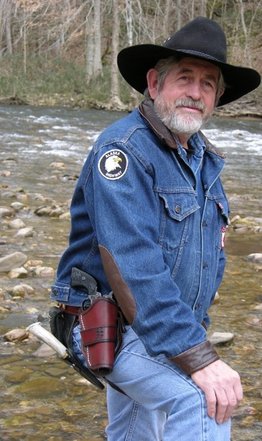 Raymon Grace, the internationally renowned dowser, lecturer and author, will be answering questions collected from members of our five dowsing groups having watched the videos he sent us about his work as a dowser.
He did not wish to pick a subject to talk about which we may or may not have been interested in, but wanted to answer any questions we had on the topics he covered in his videos.
Raymon will have a chance to think about his answers having read the questions beforehand. Questions from the Zoom audience won't be taken on the day of his talk.

BIO. Raymon Grace, founder and president of Raymon Grace Foundation, is a dowser, lecture and author of 3 books, "The Future is Yours - Do Something About It", "Techniques That Work For Me" and "Seasons of April." He has created over 70 DVDs sharing information learned over the past 40 years. His books have been printed in English, Italian, Spanish and Chinese. His work is being used in several countries for improving water and other areas of self-improvement. His videos reached people in 142 countries.
He has been a guest on numerous radio talk shows including the well know "Coast to Coast Am Radio." He has been recognized by the Virginia Senate for his work.
He is a down to earth plain-spoken person, who tells it as he sees it. His dress clothes are jeans and cowboy boots and he doesn't own a suit and tie. He's real.

Members Only - £3. To Book please email Sue and transfer £3 into our account with "Raymon" as reference